PG-14 Heavy Duty Industrial Cutting Machine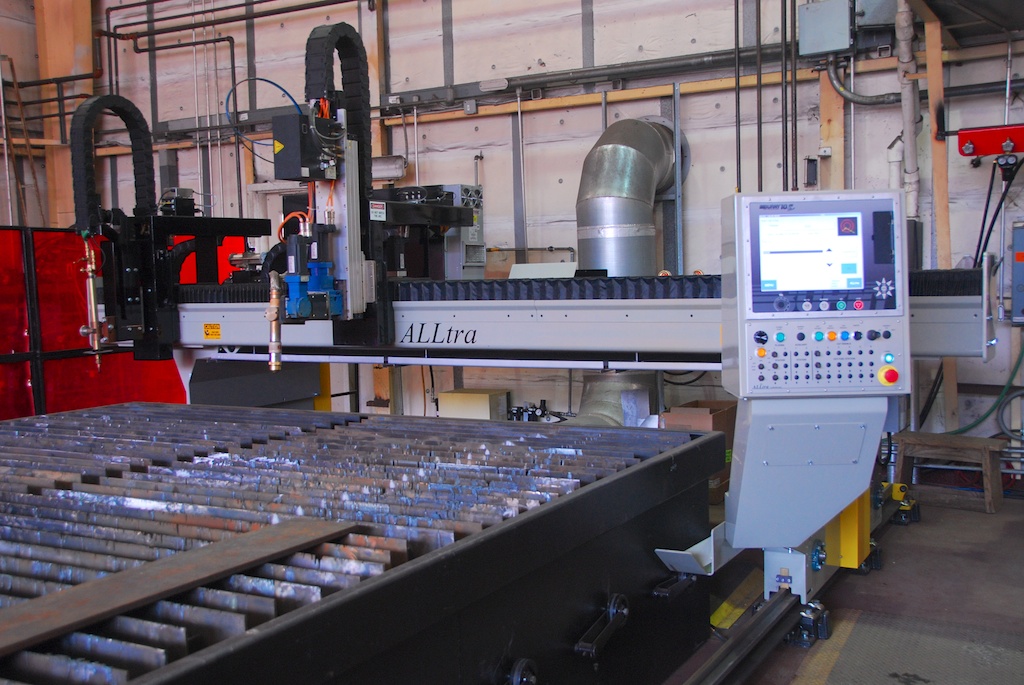 The PG-14 Series Gantry Cutting Machines provide the ultimate solution to a wide variety of cutting widths and lengths. Some believe that smaller gantries with lighter workloads can be made from light materials and cheaper components. At ALLtra, our 4' wide machines are built to the same standards as our much larger machines. The PG-14 Series provides solutions for cutting and marking on cutting widths from 4' to 14'.
Quality Construction
Even at a glance, the quality and durability of this industrial grade machine is evident. With 1/2" thick reinforced carbon steel beam machined to our tolerances at our facility, the PG-14 includes features that competitors offer only as expensive options. Covered linear ways, gantry heat and splatter shield and custom CNC and power-track positions all are part of the comprehensive system delivery that includes 'ground up' installation, all with the best service reputation in the industry.
Innovative Technology
Setting the standard for innovative technology, ALLtra machines go beyond incorporating the leading cutting technologies of today with ALLtra Intelligent Design, service-friendly ALLtra diagnostics and the fast response of ALLtra service. The ALLtra CNC provides a simple user interface with extraordinary power behind the panel. Our software and hardware engineers improve the operation of the best cutting processes available with extremely precise tool positioning and faster positioning algorithms. The result is higher quality parts and higher throughput.
Key Machine Features
Automatic Torch Spacing
Cutting Widths up to 14' (PG-14)
Dual Side Drive with AC Brushless Servos and Precision Planetary Gearboxes
Large Beam and Protected Dual Linear Ways Ensure Accuracy and Durability
Heavy-Duty Machined Rails with Tongue-in-Groove Assembly for Precise Alignment
Optional 'Tucked Rail' for Reduced Floor Space and Improved Loading/Unloading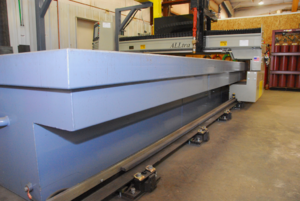 Cutting Process Stations
Hypertherm HPR XD Series (licensed for Hypertherm TrueHole™ )
Kaliburn Spirit 275/400
Oxyfuel Cutting Stations

AutoHeight Control, AutoIgnition, CNC AutoGas Control

Single Axis Bevel Stations for Straight Line Beveling
Dual Axis Bevel Station for Four Sided Bevel
Full Contour Bevel Stations
Marking Process Stations
Contact Us Today
Call us at 918-534-5100 or contact us to set an appointment with a representative of the sales department, and learn more about ALLtra PG-14 Cutting Machine.