Cutting Stations
Plasma Stations
Offering world leading plasma systems, the ALLtra designed standard and beveling plasma stations make the most of these high quality plasma systems.
Hypertherm Plasma Systems

(*Including TrueHole)
Hypertherm HPR-130XD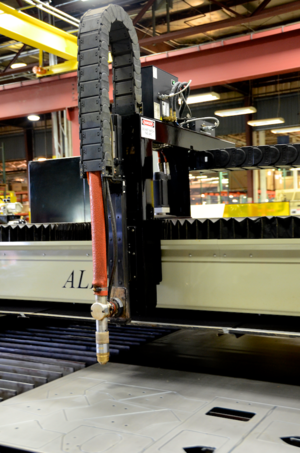 ®
Hypertherm HPR-260XD®
Hypertherm HPR-400XD®
Hypertherm HPR-800XD®
Hypertherm PowerMax Series®
Key Features of Plasma Stations
High Speed Positioning
Automatic Height Control & Crash Protection
Servo Control & Encoder Positioning
The ALLtra Plasma Bevel Stations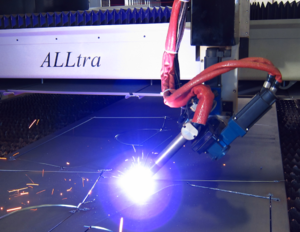 Key Features include all features
on the Plasma Station PLUS...
Automatic Contour Bevel Station
Single Axis Bevel Station
Robotic Positioning
Breakaway Crash without need for Re-Alignment
---
Oxyfuel Stations
Oxyfuel cutting is a breeze with ALLtra Intelligent Design and automatic gas control offered on the PG Series Cutting Machines.
Offering many different oxyfuel torches, ALLtra oxyfuel stations provide consistent results from single or multiple station machines.
Key Features of Oxyfuel Stations
High Speed Torch Positioning
Digital Control of Preheats and Cut Oxygen
Automatic Height Control Options
And of course, oxyfuel stations for beveling are available as well
Oxyfuel Contour Bevel Stations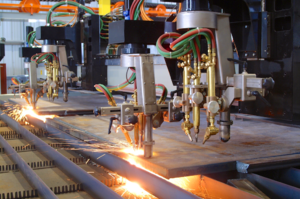 Key Features of Oxyfuel Bevel
Automatic Rotation
Automatic Height Control
Bevel Angles to 60°
"Off-the-Plate" Sense
Knife Edge or Compound Bevels